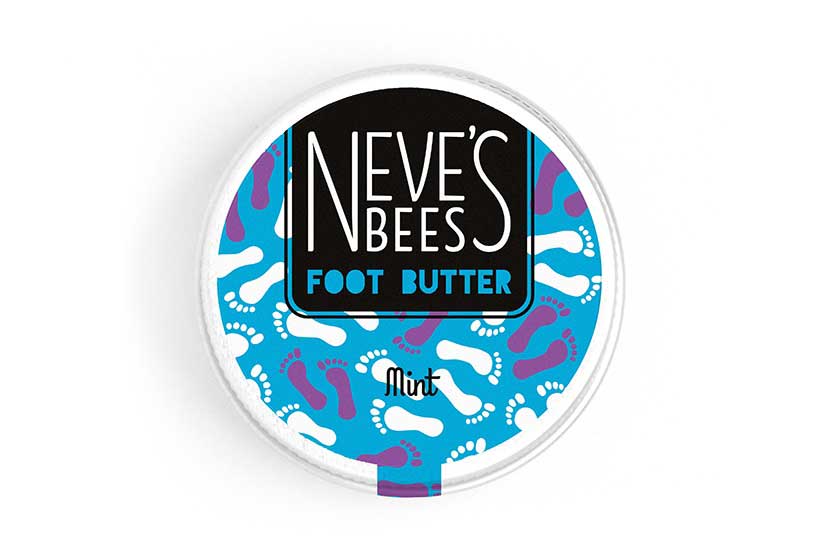 Intensive Cooling Peppermint Foot Butter
Save

0

%
Save %
Original price
£9.95
-
Original price
£9.95
Tired of being on your feet all day? Can't stand the idea of going back to work with sore feet? Then our Intensive Cooling Foot Butter is exactly what you need. A blend of sunflower and apricot kernel oil lather provides critical cooling and refreshing agents that rejuvenate your feet completely. You'll be able to walk comfortably again and freshen up the smell of your feet at the same time!
Key Features
Made with a premium blend of sunflower and apricot kernel oil
Cools softens and refreshes tired feet

 

Fights odours and keeps nasty scents away

 

Loaded with vitamins that replenish much-needed nourishment to your feet

 
Relax your feet with our Intensive Cooling Foot Butter and order yours today!
Sunflower and apricot kernel oil permeate rough skin for deep moisturising, while beeswax and shea butter condition and protect. Propolis within the beeswax is high in vitamins A, B1, B2, B3, as well as rich in amino acids and antioxidants and is effective is helping to protect against bacteria, (which is what makes our feet smell). Organic Peppermint oil cools and invigorates and helps to relax muscles in tired feet and calendula flower infusion and rosemary oil, with their natural antifungal and antibacterial activity, help keep feet healthy and smelling fresh and encourages strong nail growth.
Ingredients
Each tin in hand made in small batches in our workshop on the edge of the Cotswolds and contains:
Beeswax from bees in West Oxfordshire – helps to naturally moisture into the skin
Propolis within the beeswaxis high in vitamins A, B1, B2, B3, as well as rich in amino acids and antioxidants
Organic Sunflower Oil – a great source of vitamin E, rich in nutrients and antioxidants, and fab for helping irritated skin and soften any skin around nails.
Pure Apricot Kernel Oil– quickly absorbed to help soothe and nourish dry skin and soften cuticles
Organic Shea Butter – rich in vitamins A and E, shea butter is a great moisturiser providing a boost for dry skin
Natural Vitamin E– an antioxidant to help protect skin and promote strong nails
Pure English Lavender Essential Oil– is antibacterial perfect for sore or irritated skin and for keeping those smelly feet at bay!
Organic Peppermint Oil – brilliant for cooling and reviving tired feet
Calendula Oil and Rosemary Oil – anti-fungal and antibacterial to help keep feet healthy and smelling fresh